Growing #TrueLeaders statewide
Every child has the potential to be a true leader. However, kids today say they are missing experiences that grow the life skills they need – like confidence, responsibility, independence and compassion. It is a serious problem now that will lead to a severe leadership void in the years to come – impacting communities across America, and nearly every industry and sector.
Meet some of New York's #TrueLeaders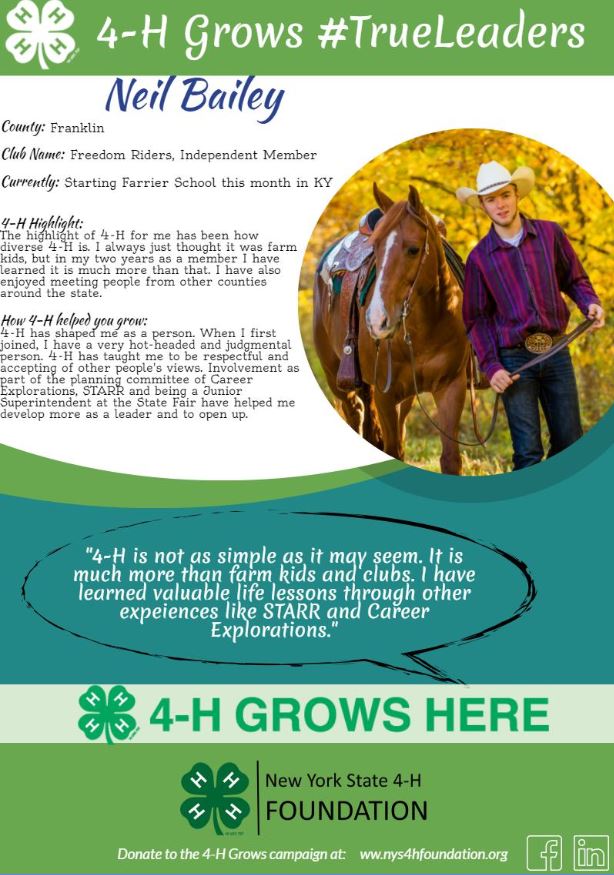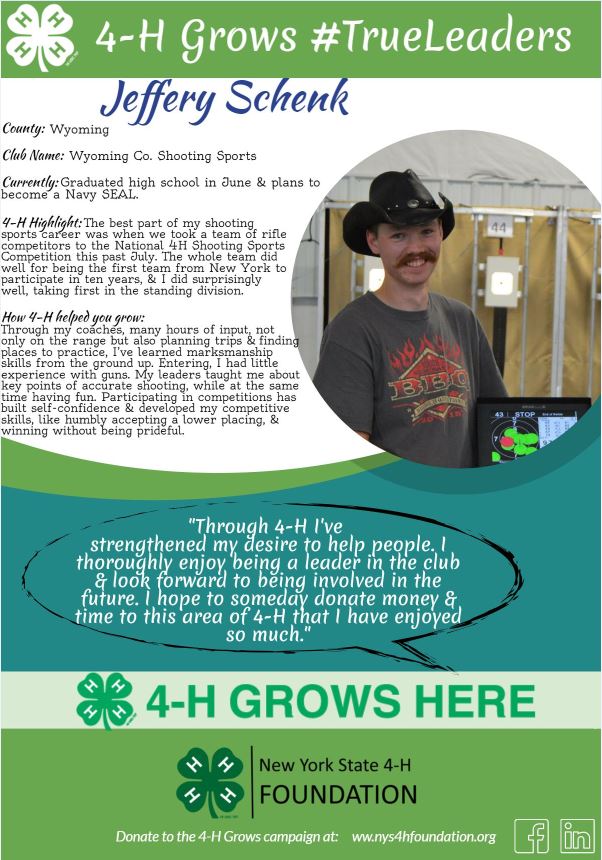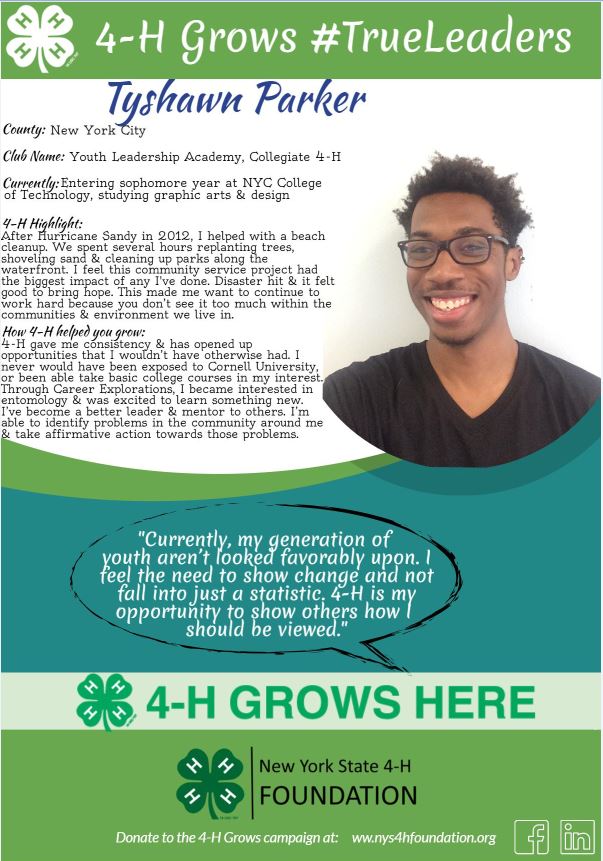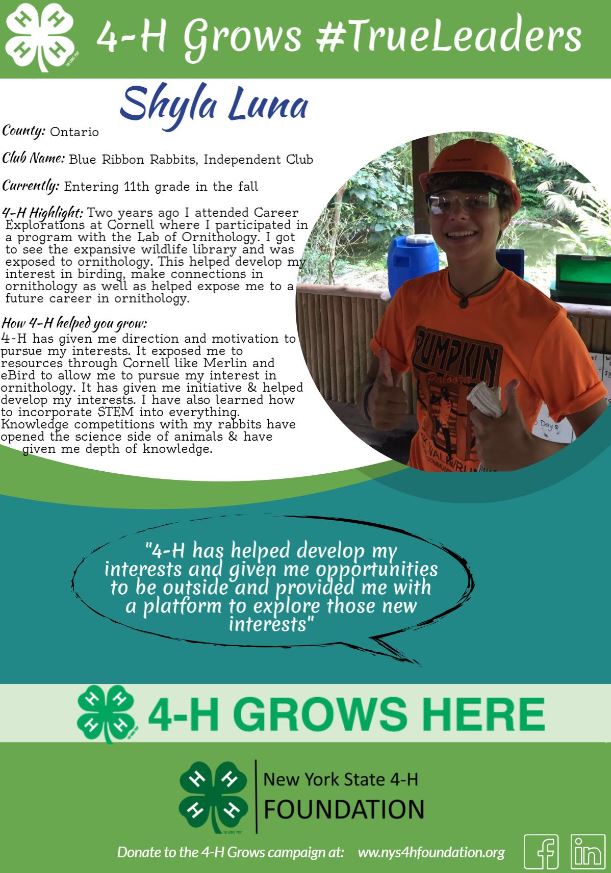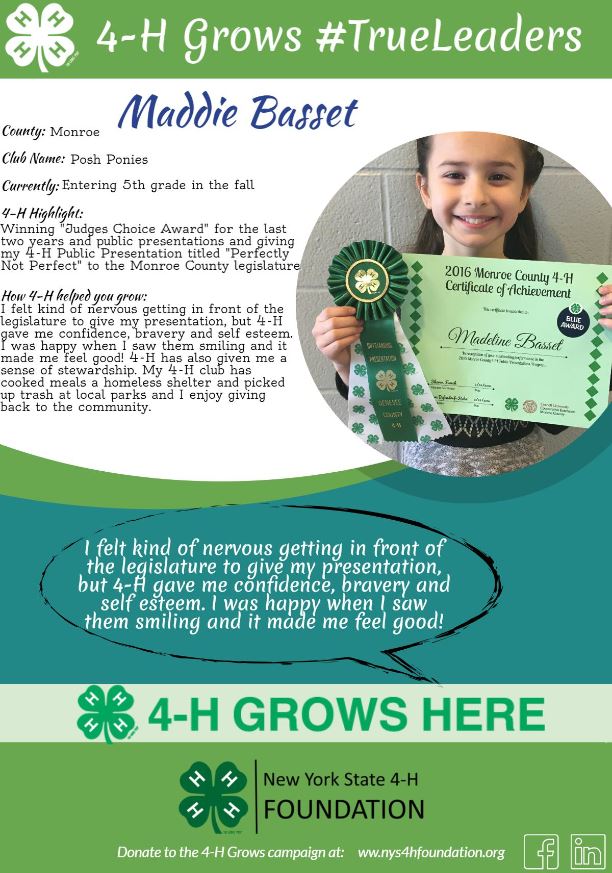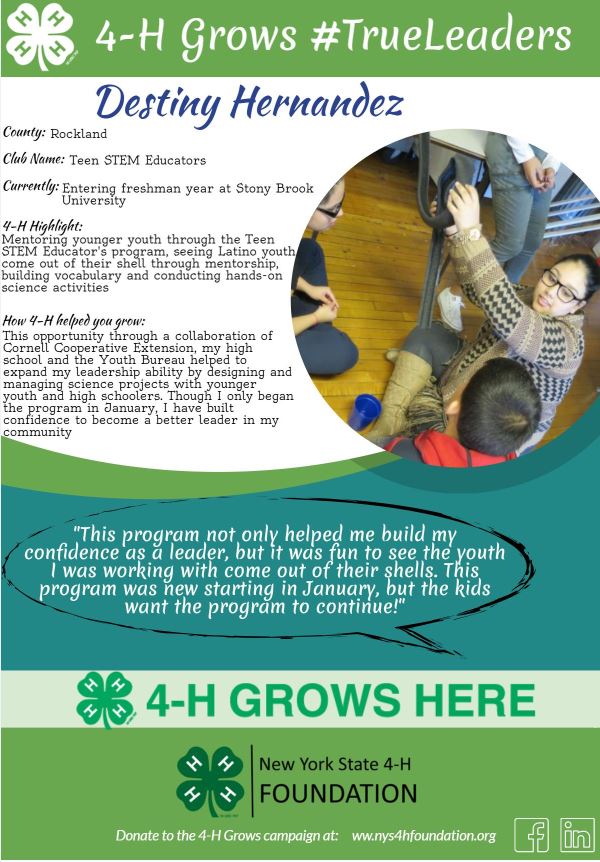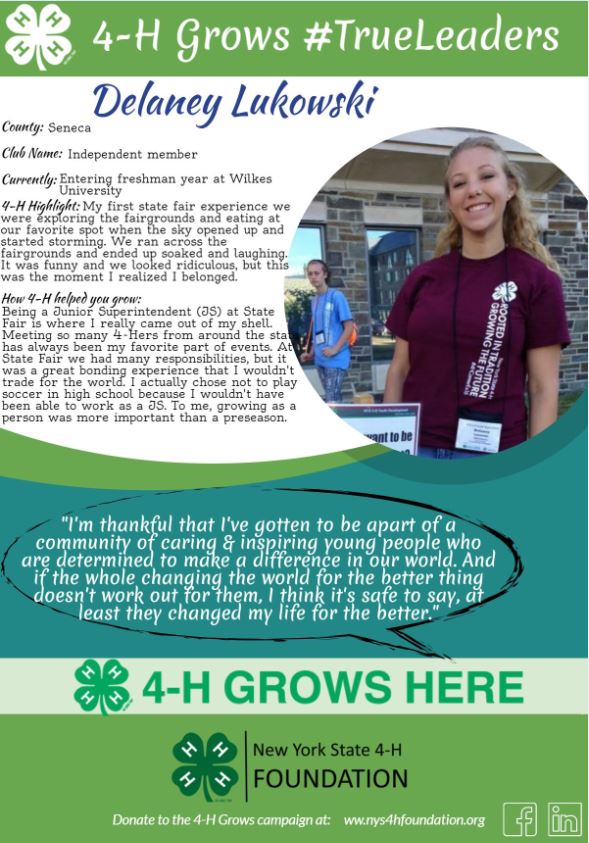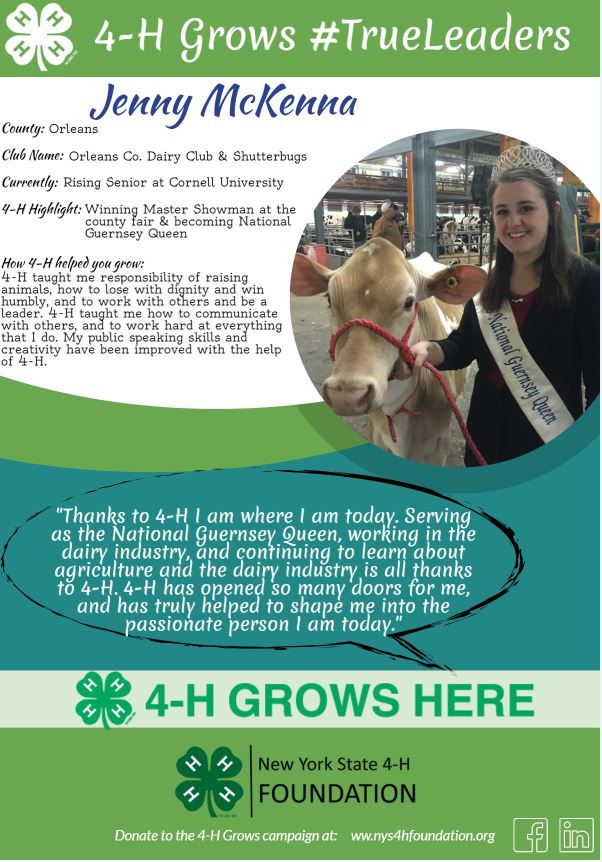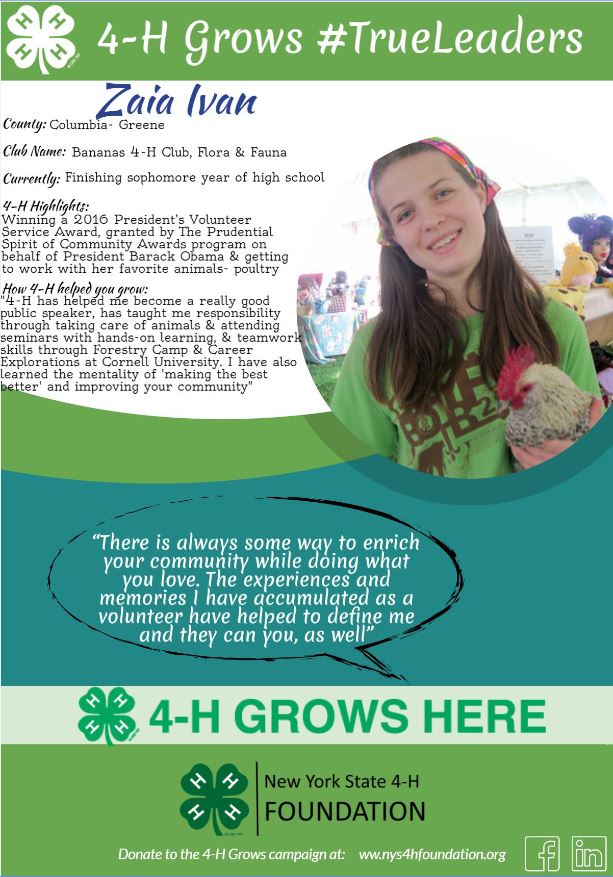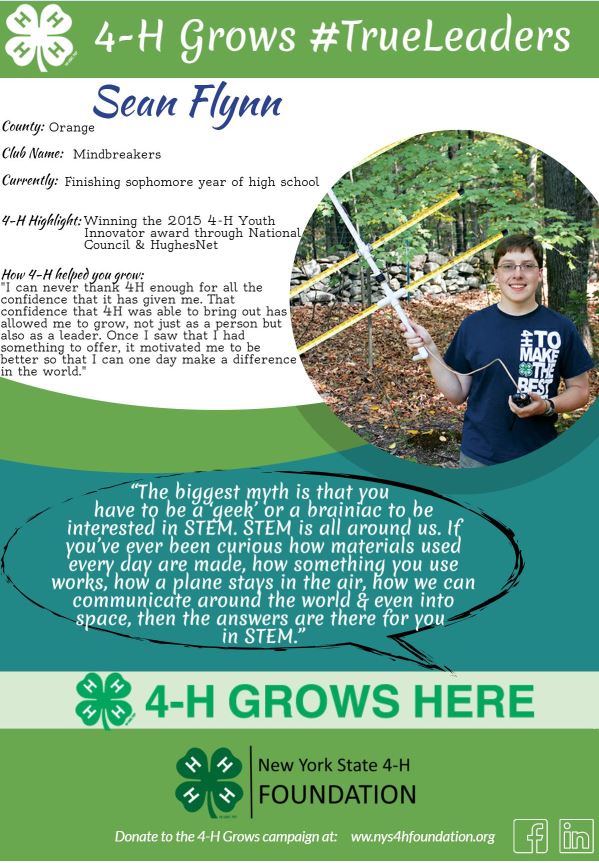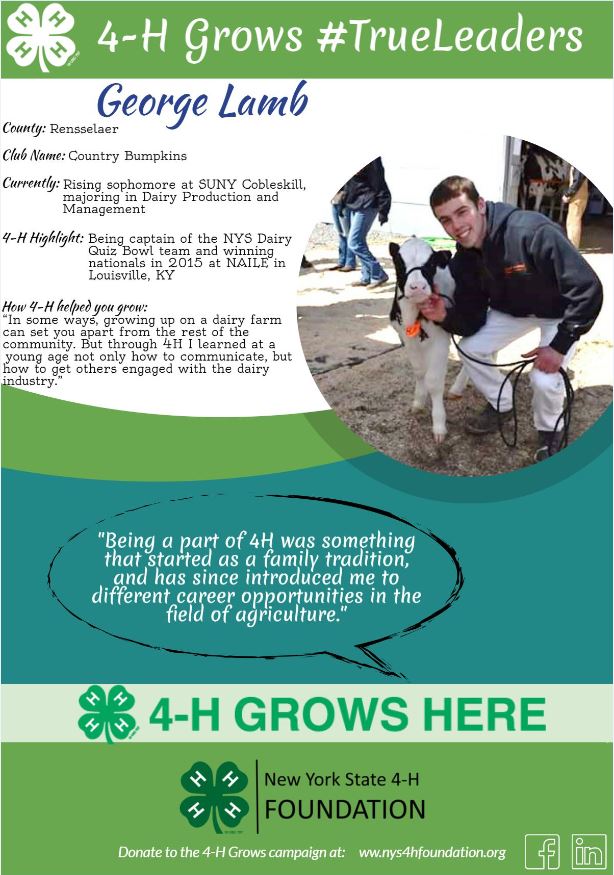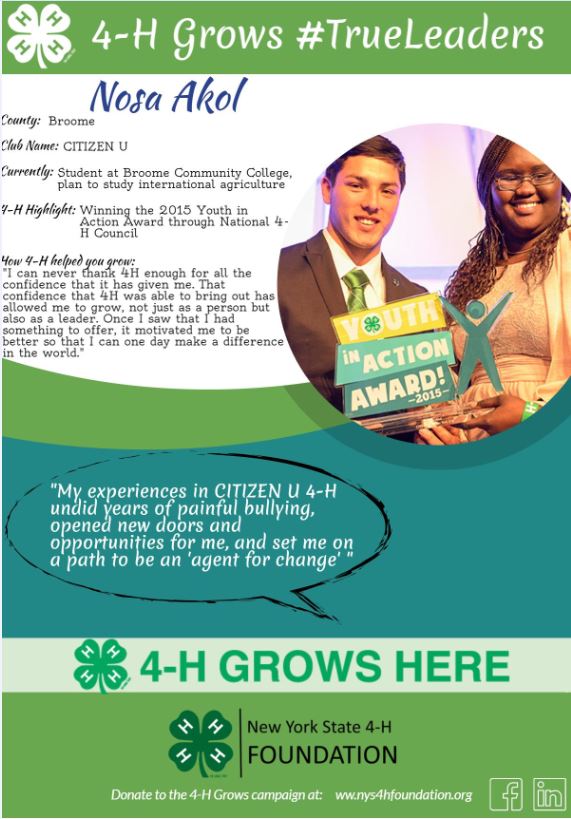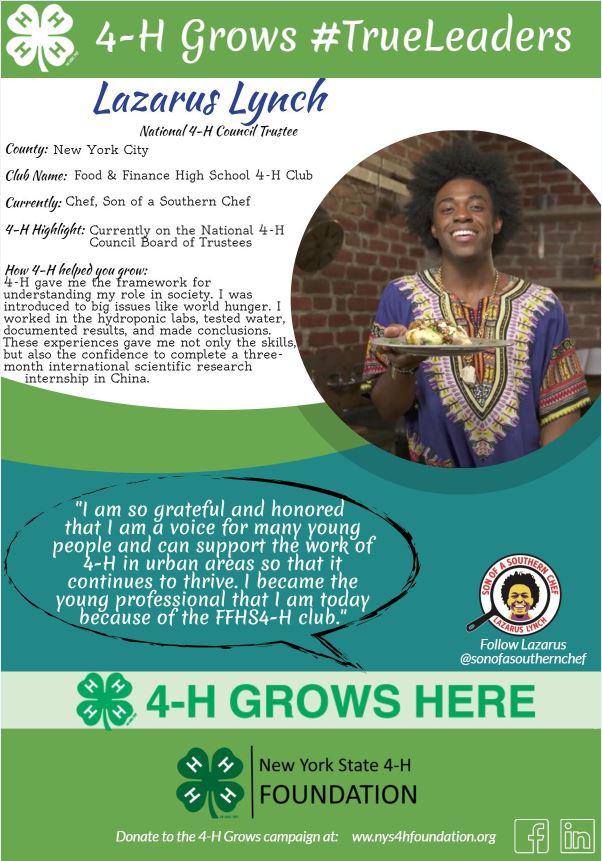 Share
Help a kid have the same great experience you had as a 4-H'er. Share how the 4-H pledge is relevant in your life today!
Shout Out #TrueLeaders
Help more kids get the opportunities in life they deserve. Rally with us to share a positive message celebrating the great things kids do!
1. Join our#TrueLeaders Thunderclap.
Rally with us by joining our #TrueLeaders Thunderclap to share a positive message celebrating the good things kids do!
2. Shout out true leaders directly to your social network. #TrueLeaders
3. Shout out your child on the national 4-h council Facebook page.
Submit a shout out for a chance to be featured! Shout out their story for a chance to be featured on the National 4-H Council Facebook Page.
Support
Empower kids with the skills to lead for a lifetime. Find out how your support helps kids.
National 4-H Council's multi-year campaign is designed to increase support and participation by energizing and updating the 4-H brand. The goal is expand the reach of 4-H from 6 million participants per year nationally to 10 million by 2025 as well as reconnect with 1 million alumni to 4-H.
Learn more about 4-H's latest campaign